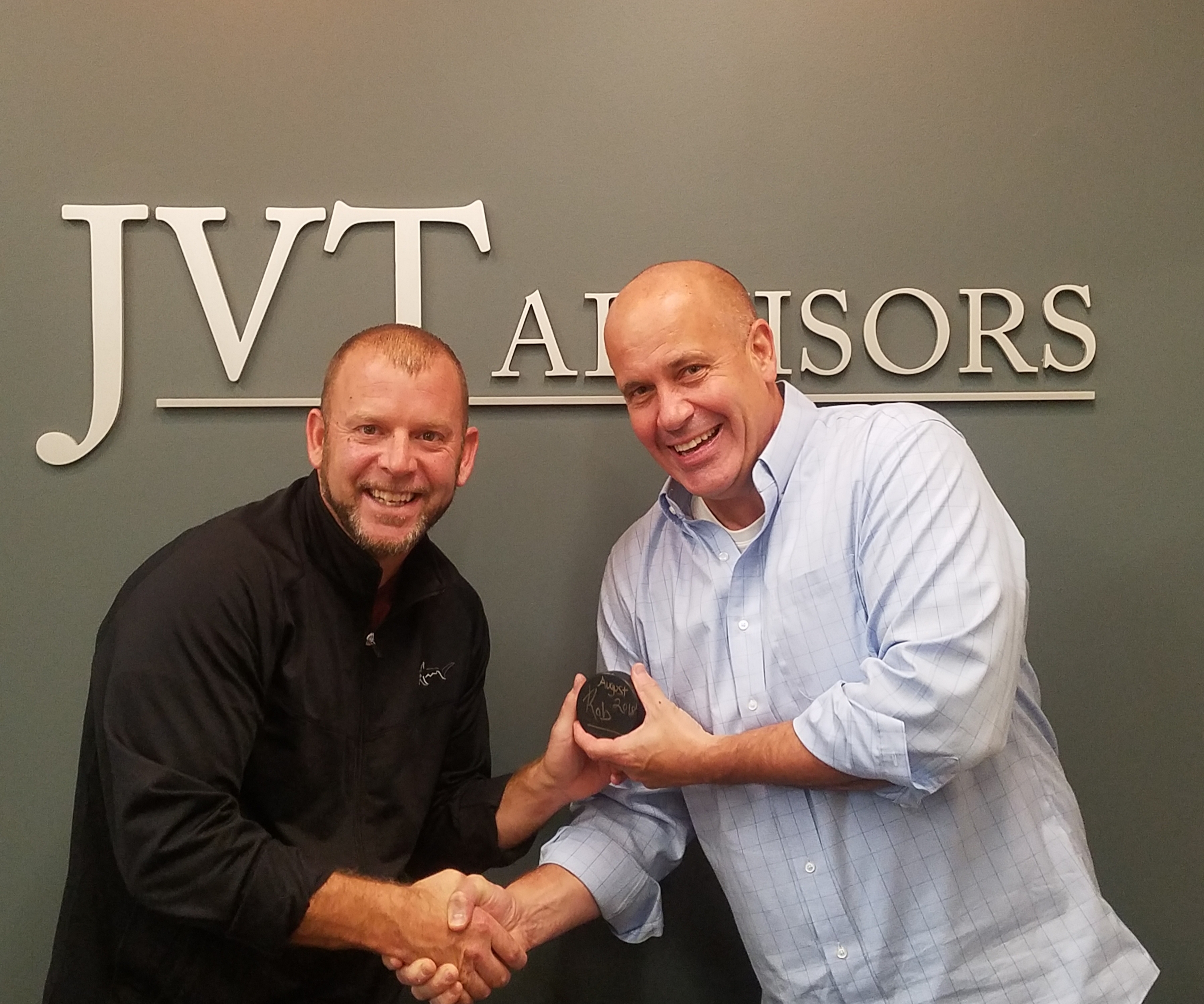 Nominated by his peers for reaching company goals and his driving work ethic, we congratulate Senior Business Development Manager Rob Hayes on earning the September Puck Award.
This monthly award is given to a JVT team member who goes over and above.
"Rob not only had a great month and met his goals, he is someone who encourages the team to do the same," said JVT President Torin Dragsbaek. "He has a unique style and sense of humor that always keeps the team laughing."
Rob has been with JVT Advisors for nearly ten years and has been connected to the technology recruiting industry since 2001. He enjoys the relationships he has made with companies all over the New England area, helping them meet their HR and staffing needs.
---
Comments: