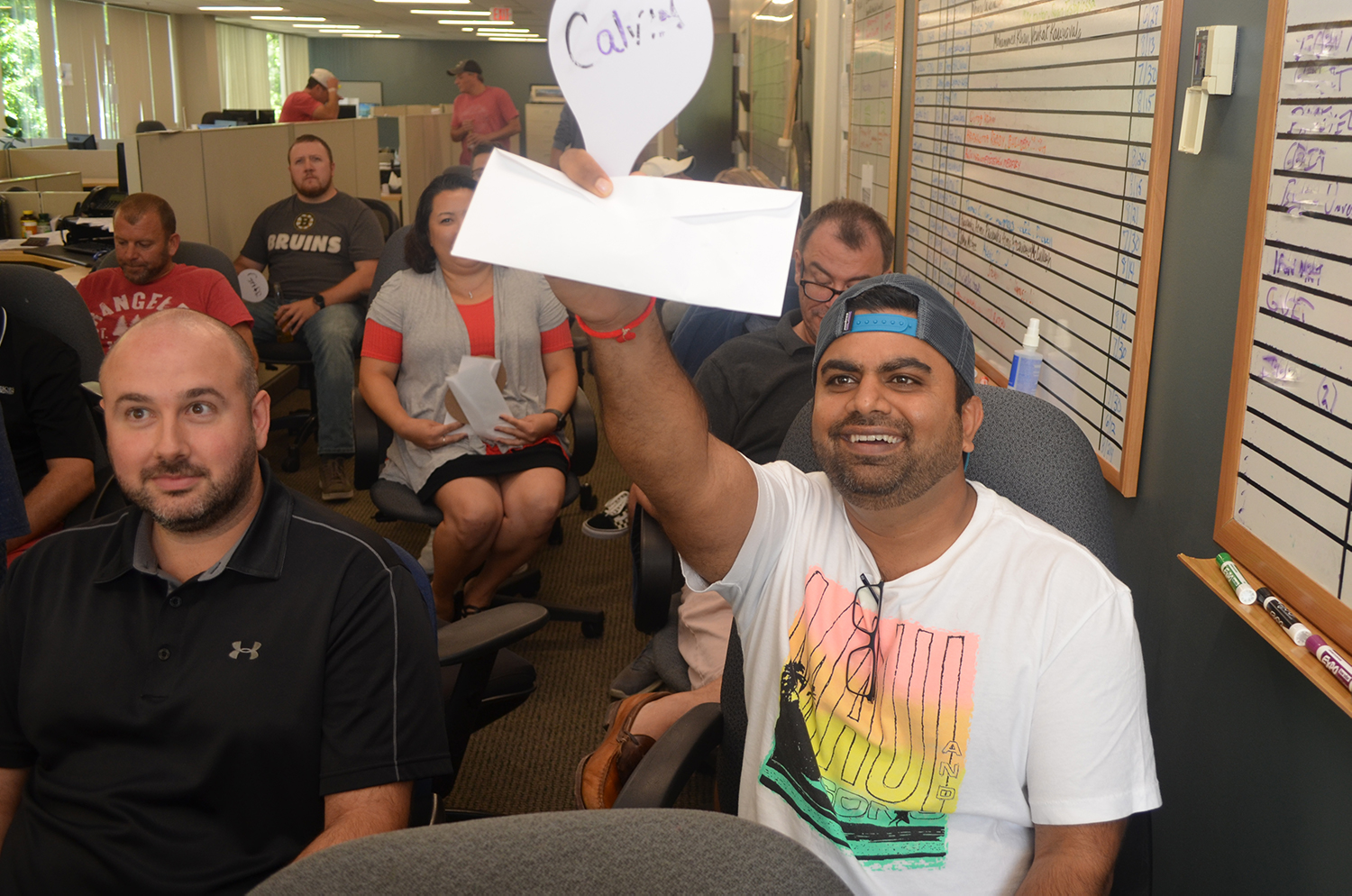 Another summer contest is in the books at JVT Advisors where the JVT team worked hard to earn "dollars" they would later use to bid on amazing prizes. JVT President Torin Dragsbaek suited up as the auctioneer and employees held their bid cards high for items such as Patriots, Celtics and Bruins tickets, a golf putter, a car detail, a weekend getaway, a JBL audio speaker, golf and more!
Torin announced an additional game that played out like the old "Let's Make a Deal" game. A few lucky team members bid on mystery boxes labeled with the letters J V and T earning the chance to open their box or trade for a different letter…one box contained nothing, one box contained $100 in scratch tickets and the third box was filled with $500 in cash!
The entire JVT team enjoyed pizza and beverages during the auction, and at the end of the day, everyone raised a class (and a paddle) in celebration of meeting team goals while having tons of fun.
---
Comments: