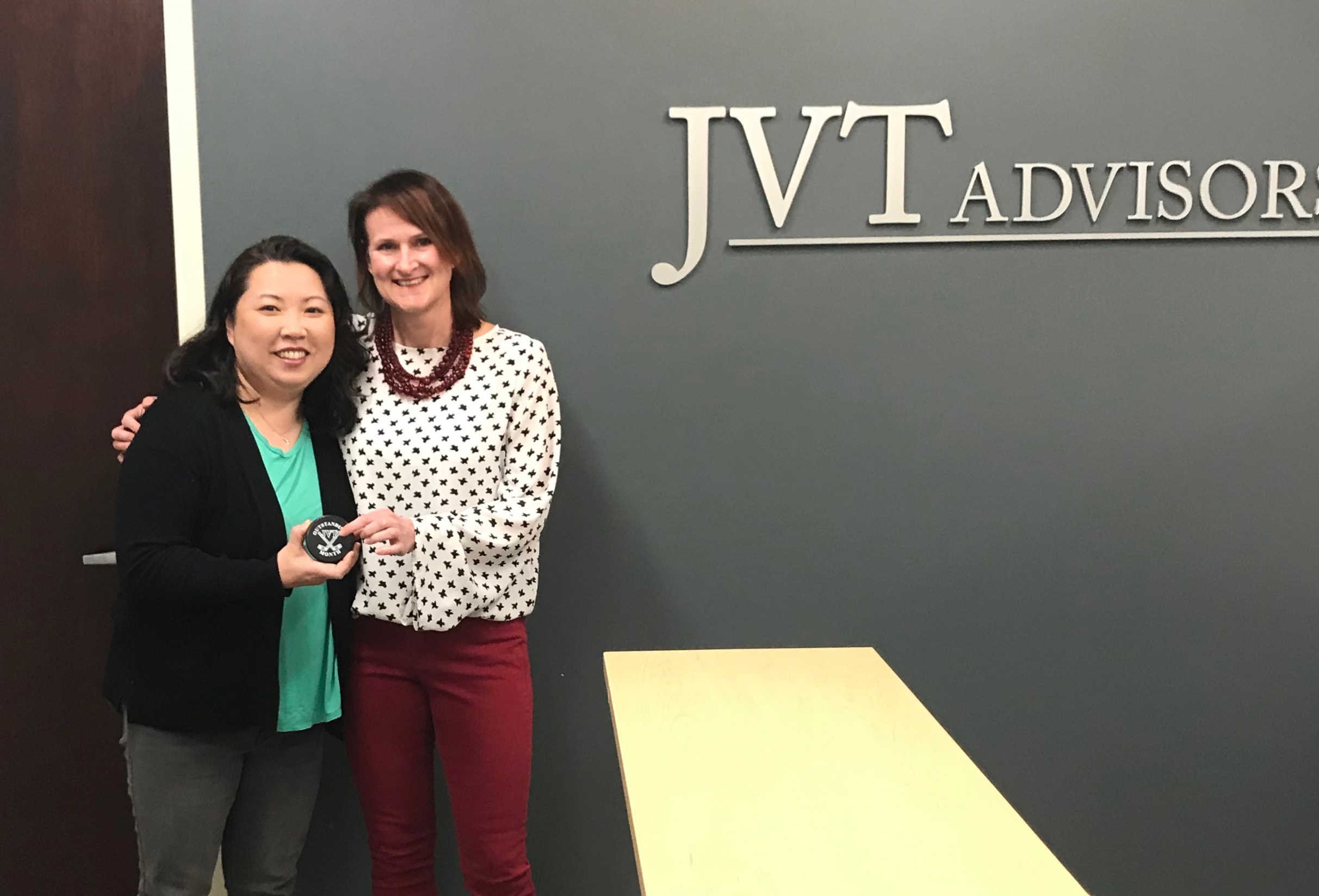 Congratulations to JVT Associate Recruiter Yhoumey Won!
As Yhoumey celebrates her one-year anniversary at JVT this month (March), she has already earned her second Puck Award, symbolizing her ability to raise the bar every day.
In February, Yhoumey was nominated by her peers for her dedication, involvement and positive attitude. She was presented with the Puck Award by JVT President Torin Dragsbaek.
"Yhoumey stands out for her commitment to her own professional growth and success while also contributing to the success of JVT," said Director of Recruiting Shannon Kossakoski. "Not only has she met company goals and objectives, but she has also made major contributions to company initiatives such as the University of New Hampshire job fair. She is a positive influence in our company culture and is actively involved in our social media initiatives…all with a smile and a can-do attitude."
Bravo, Yhoumey!
---
Comments: