At JVT, we are firm believers in a work hard/play hard mentality – and this is especially true in summer. Each year, the team at JVT bookends the gorgeous New England summer weather with company-wide celebrations of food, fun, and some friendly competition on the Fridays before Memorial Day and Labor Day.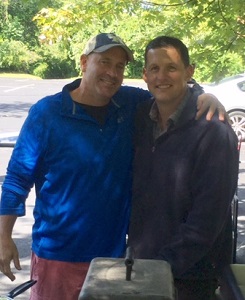 As always, the end of summer snuck up on us far too quickly, but we made the most of it. On Friday, September 1st, JVT Advisors once again rang in the Labor Day Weekend with a team BBQ and announced the winners of our Seventh Annual Summer Sizzling Send Out Sales Contest (featuring Seven Sensational Prizes – because, let's be honest, if you're going to have prizes, they should be of a sensational caliber!)
After a ½ day of working hard, it was officially time to play hard; we all joined together for delicious food and some good ole fashioned lawn sports before getting a jump on the holiday traffic. Huge thank you to 18-year JVT veteran John "Woody" Woolridge who graciously manned the grill, allowing the rest of us an opportunity to haze each other's Can-Jam abilities (or lack thereof, just saying…).
Our gathering wrapped up with the cumulative results of our summer activity contest where high performers earned raffle tickets for each interview and candidate placement earned from their efforts.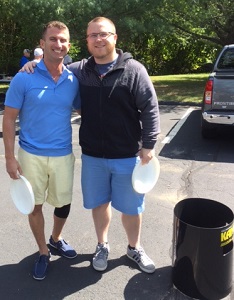 The drawing resulted in our big winners:
Ovrille: Bruins Tickets

Chris Silva: Amazon Alexa

Chintan: $100 Visa Gift Card

Ian: Yeti Cooler

Shawn: Red Sox Tickets.

Ryan: Celtics Tickets

Blain: Big winner, $500 cash
Congrats to all – and here's to a work hard / play hard fall season!
---
Comments: