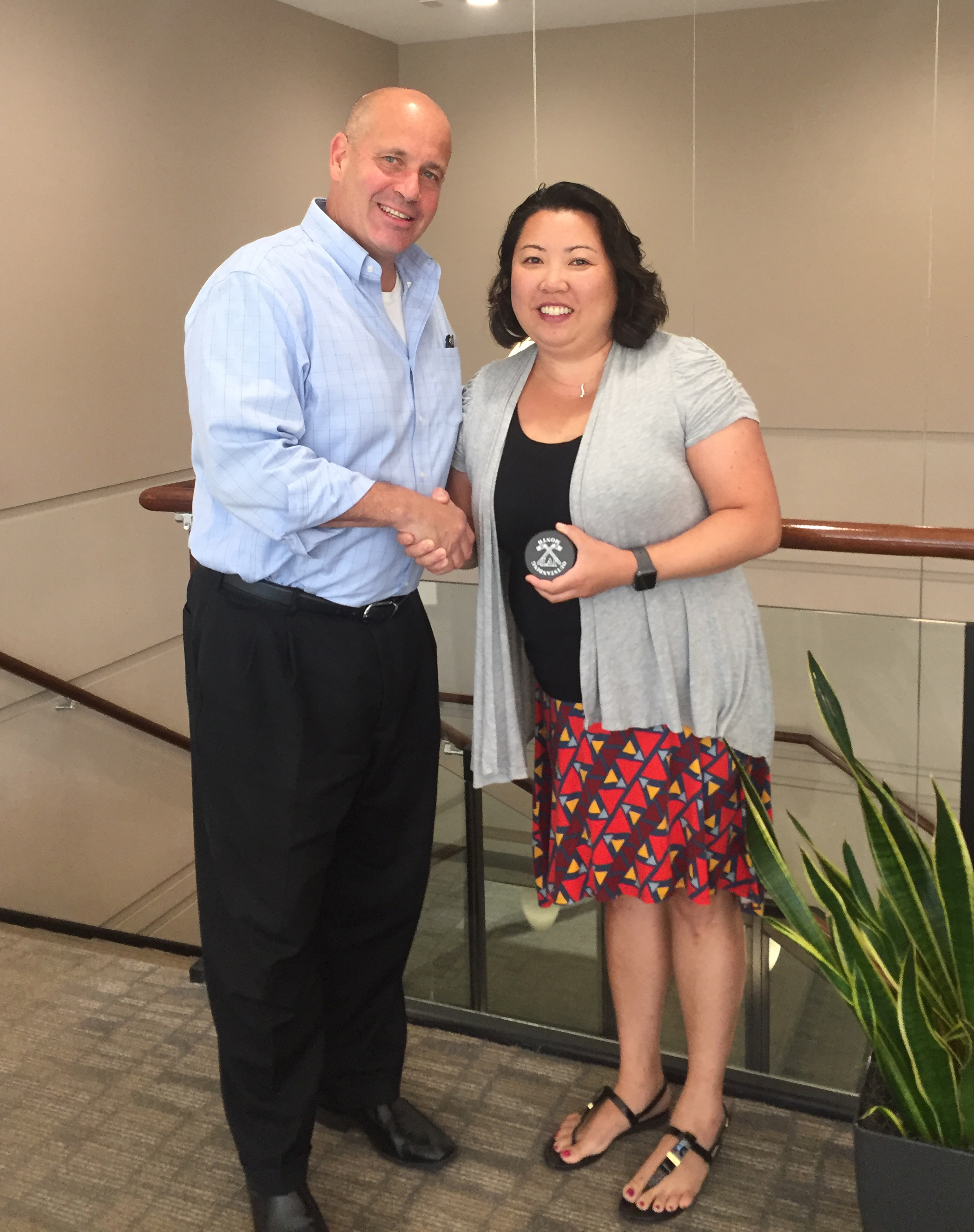 JVT rookie Yhoumey Won is off to a great start and because of her tremendous effort, she earned herself the prized Puck Award for the month of June.
Nominated by her colleagues for the coveted award, Yhoumey stood out for multiple reasons. Not only did she contribute at a high level helping numerous candidates find their perfect professional fit, but she jumped right in to help with the June contest, organizing a team-based field day event that capped off with a visit from an ice cream truck!
"It an outstanding month for many at JVT, and despite the crowded pool of possible award contenders, Yhoumey stood out as the clear choice because of her success both on and off the field so to speak," said Shannon Kossakoski, Director of Recruiting.
Thank you, Yhoumey! You are a great asset to our team!
---
Comments: