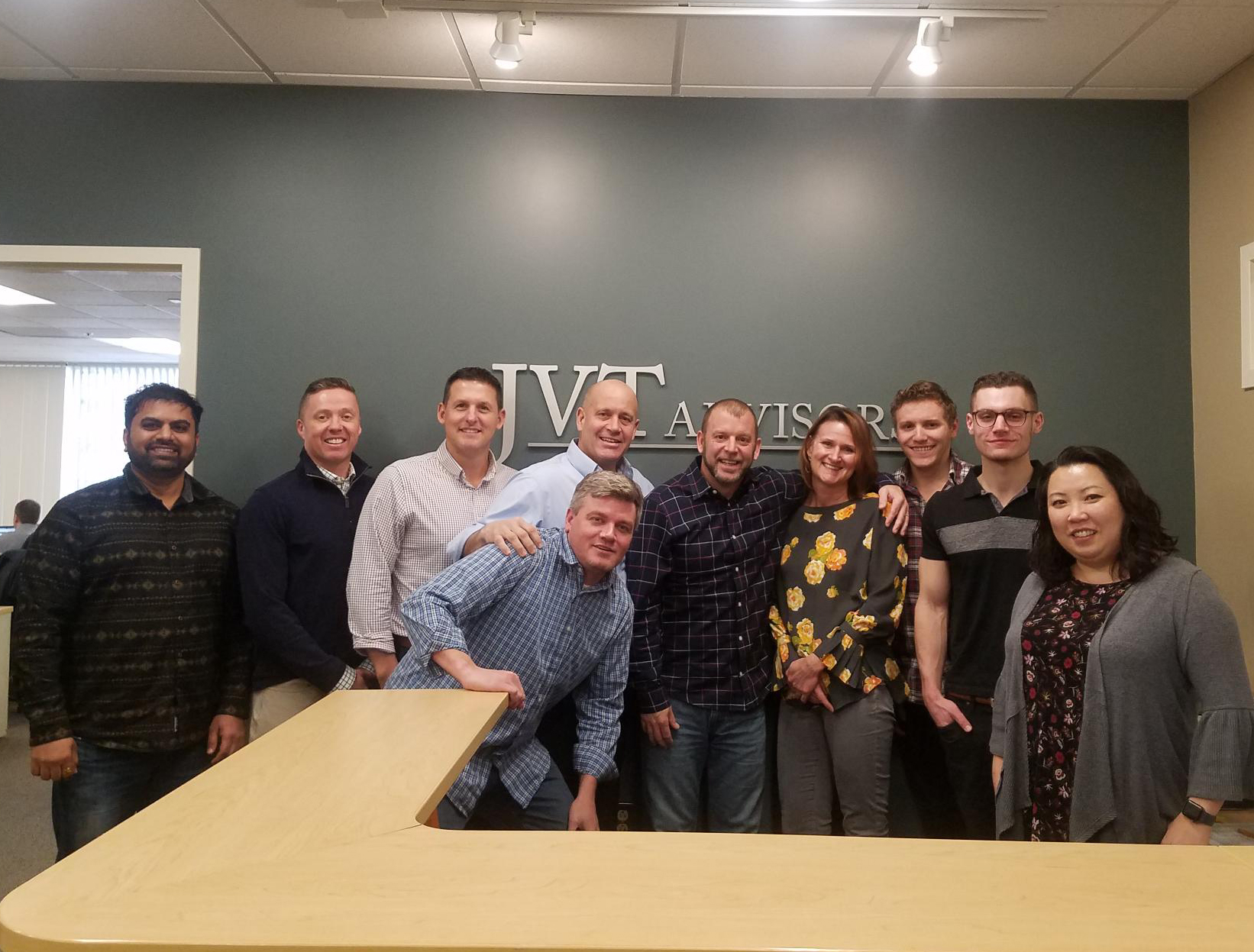 The JVT Advisors President's Club award winners were recently announced and honored. JVT President Torin Dragsbaek recognized each of the winners by personally acknowledging their many accomplishments, highlighting their strengths and thanking them for going above and beyond their goals.
"These folks are the best of the best, said JVT President Torin Dragsbaek. "And that is really saying something as all of the JVT employees are great people."
The winners will enjoy an all-expense paid 3-day cruise to the Bahamas with a pre-cruise kick-off day in Ft. Lauderdale, FL.
Next year's goal is everyone at JVT goes!
2018 President's Club Winners are:
Chintan "Calvin" Raval
Shawn Roderick
John Wooldridge
Todd Thistle
Torin Dragsbaek
Robert Hayes
Shannon Kossakoski
Zack Lisien
Blain Poulin
Yhoumey Won
---
Comments: