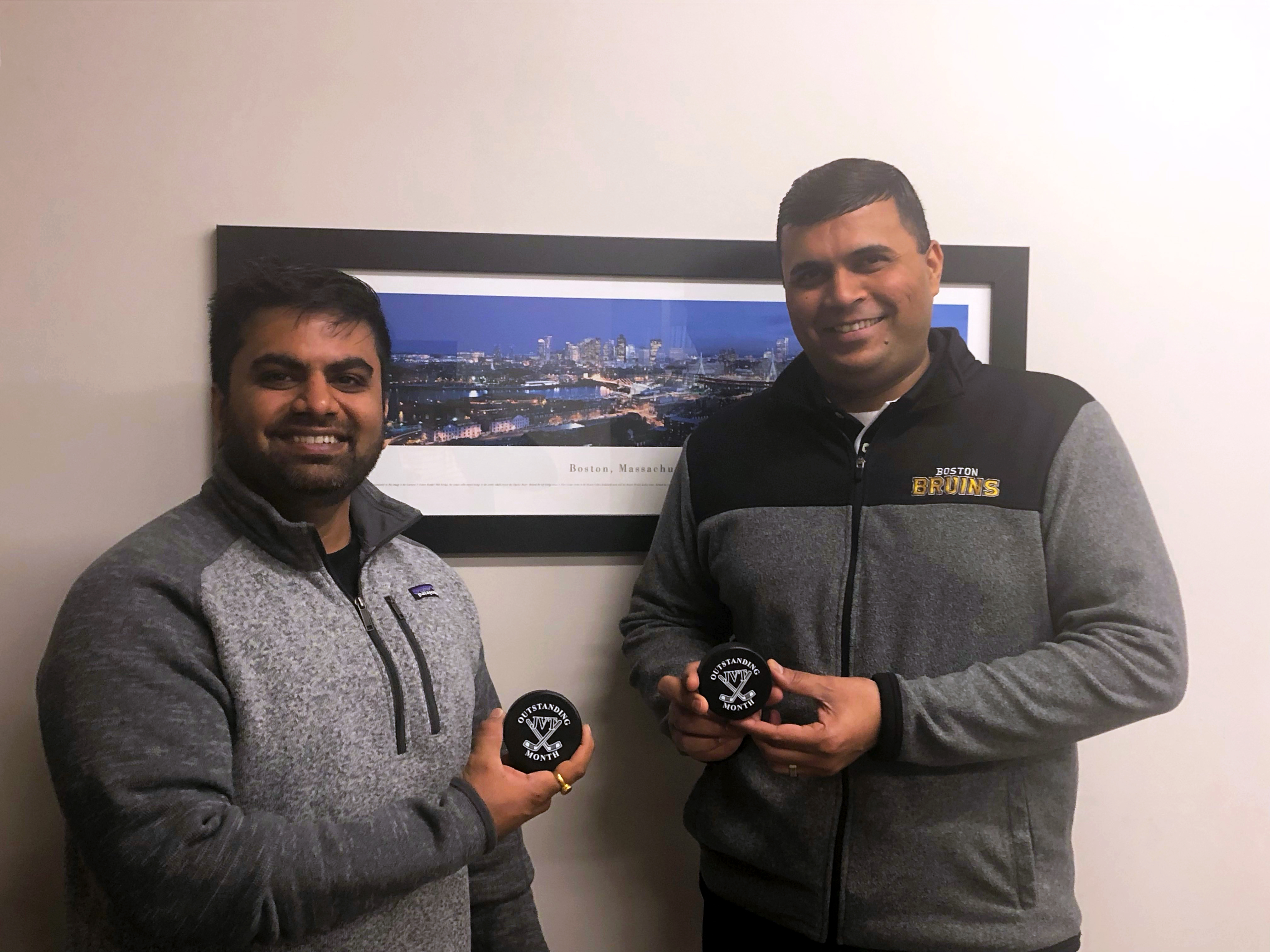 Celebrations are abundant at JVT Advisors! Two individuals were recognized for their outstanding efforts during March and April.
Each month, the JVT Advisors team gathers for a breakfast meeting to review company business and recognize exceptional achievements. One such recognition, the monthly Puck Award, is given to an individual who has gone above and beyond expectations.
Nominated by his peers, Senior Recruiter Calvin Raval won the March Puck Award by way of a companywide vote of his colleagues. He had a great month, hitting personal goals, inspiring others and demonstrating that hard work truly pays off.
At the meeting, President Torin Dragsbaek pointed out to the team that Calvin continues to show that nothing beats a great attitude and an excellent work ethic.
Beating out stiff competition in a vote by his peers, Torin presented the April Puck Award to Recruiting Lead Ovrille Gonsalves. Ovrille works extremely hard which propelled him to meet company goals and achieve personal milestones.
Torin said, "Ovrille continues to demonstrate great leadership skills. He sets the bar high as to the level of effort and commitment needed to be successful in a tight labor market."
We are very proud of you, Calvin and Ovrille! Congratulations!
---
Comments: