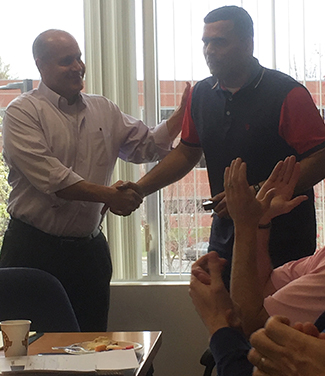 Nominated by his peers, Ovrille earned the award for demonstrating excellence in the workplace on a daily basis and showing initiative in the performance of his duties, even going above and beyond what is expected of him.
He is always willing to take on more and help out wherever needed, and because of this, he was recently named Recruiting Lead.
Torin Dragsbaek, JVT President, said this about Ovrille and his recent honor: "An outstanding example on a day to day basis, it is evident that Ovrille continually strives to be organized, dedicated and hardworking. He is well-respected, knowledgeable and honest…and very deserving of this award. I'm grateful that the JVT team also recognizes Ovrille's contribution to our organization."
Congratulations, Ovrille!
---
Comments: