Don't Be A "Ghost" Candidate
Posted on by Michael Liuzza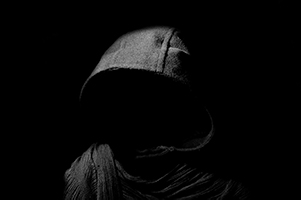 Ghosting (/ˈɡōstiNG/)
The practice of ending a personal relationship with someone by suddenly and without explanation withdrawing from all communication.
In the staffing world, "ghosting" is really nothing new. The practice of a sudden and inexplicable termination of the professional relationship has always existed between recruiters and candidates. However, in a robust economy, routine ghosting becomes exponentially more prevalent.
Lured by multiple interviews, offers, and competitive salaries, applicants across the country are often more likely to vanish from one hiring process than officially tie up loose ends before moving forward with another opportunity. According to a 2018 article written by Paul Davidson in USA Today, Workers Are 'Ghosting' Interviews, Blowing Off Work in a Strong Job Market, emboldened by a thriving job market, a growing number of candidates are 'ghosting' their jobs: blowing off scheduled job interviews, accepting offers but not showing up the first day and even vanishing from existing positions – all without giving notice."
Candidates Should Think Twice Before Ghosting During The Job Search
Yes, the job market is on fire right now, offering ample opportunities and options for candidates across virtually every hiring vertical. However, working with a recruiter/staffing agency can be very beneficial, either in the present day or in the future. Developing a long-term relationship can only help your chances of landing a position.
So why ruin a relationship?
When a recruiter calls you with an interview request, and you decide you're no longer interested, call them back. Or e-mail them. Or send a text message. Or hit them up on Linkedin (you get where we're going here). If you don't want the interview, that's ok - but let your recruiter know. A little common courtesy and respect can go a long way. The same goes when you receive a job offer. If you decide not to take it, don't disappear, or wait five days to get back to your recruiter. Let them know as soon as possible.
Davidson's piece goes on to state that, "while no one formally tracks such antics, many businesses report that 20 to 50 percent of job applicants and workers are pulling no-shows in some form, forcing many firms to modify their hiring practices."
As a recruiter, I know firsthand how hard it is to undo the ghosting damage once it's done. I tell all of my candidates the same thing: There's no need to be disrespectful. This is a business relationship, and it's vital to keep the relationship solid because you simply never know what's going to happen. Inevitably, the economy can (and will) shift; if you burn a recruiter or an entire agency, help may be difficult to come by in the future.
About the Contributor
Michael Liuzza is a Senior Recruiter with the JVT team. In his current role, Michael is responsible for full lifecycle recruiting, partnering with JVT's Contract Recruiting Team to match superior available talent with career building opportunities.
---