Blockchain Developers: The Facts Behind The Demand Surge For These Candidates
Posted on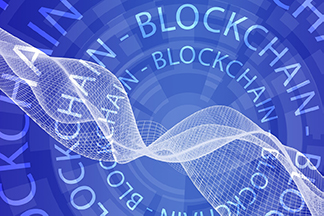 Qualified blockchain developers are in high-demand across the country. Why the current upswing in need for programmers with this specialized skill and experience? Many assume that it's due solely to the recent meteoric rise of cryptocurrency (Bitcoin, we see you), which is only partly true. Blockchain's popularity may start with Bitcoin and its digital currency brethren – but it certainly doesn't end there.
Blockchain: What It Is And Why You May Need It
Blockchain is the online world's alternative to modern bank methods, and more importantly, modern banking fees. As the distributed and decentralized ledger supporting most virtual currencies, blockchain successfully logs all online money transactions, even across international borders, without involving an investing institution. In short, blockchain systematically eliminates the financial middleman, removing banks (and all their many fees, charges, and expenses) from every exchange.
Beyond Cryptocurrency: Other Potential Uses For Blockchain
Beyond currency management, blockchain's prospective use in other innovative applications has also contributed to its demand on a global scale. A recent SAP survey discovered that 92% of study participants viewed the technology as an opportunity for their businesses. In addition to payment processing and financial exchanges, future blockchain initiatives may also include:
Supply Chain Management
Using blockchain to eliminate manual processes and paper trails within the supply chain yields a multitude of benefits. Business owners can use the technology to quickly zero in on supply change inefficiencies as well as track and management items in real time.
Control Digital IDs
Identity security breaches are a global epidemic. Microsoft is currently experimenting with using the technology to develop decentralized virtual IDs that help individuals use an app to better control access to their identities.
Online Voting
Yes, really. Blockchain development may also be used to minimize the risk of voter fraud. The innovation promotes intuitive, consistent online voting, yet still offers enough transparency to identify unauthorized network changes quickly.
These are just a few of the many markets the technology may redefine. Other verticals may include data sharing, retail rewards programs, copyright protection, and even various title transfers for at-a-glance confirmation of ownership, proving without a doubt that, at least for now, blockchain has staying power.
Scarce Blockchain Talent Gives Candidates A Hiring Advantage
As with many emerging innovations, there is currently a significant discrepancy between blockchain need and available candidates. This is a trend that's expected to continue as global corporations further adopt the technology in various forms across a multitude of initiatives. As a result, qualified candidates may often find themselves in the driver's seat of the hiring process, having access to a wider range of opportunities and commanding top-level pay as part of this elite talent pool.
What are your thoughts on blockchain – is it a trend with staying power? Tell us about it in the comments section below. Or, contact the team at JVT Advisors to discuss current open positions within the vertical.
---