JVT's Take on the Learning and Development Staffing Model
Posted on by Ryan Ewing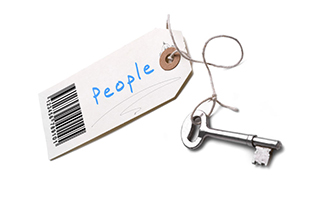 After years of working in recruiting and staffing, I recently began to explore the world of Learning and Development (L&D). Quite frankly, I love the career shift of my new chosen field. It's been an eye-opening experience seeing the passion of L&D professionals as well as their dedication to their craft as they certify and educate themselves to educate others.
It's also been eye-opening to see how many hiring managers approach solving perceived L&D problems. Some executives immediately look to staff up their team with FTEs, even though it was largely a project-based priority. Others look to outsource these large projects to consulting companies that handle the whole project soup to nuts, gobbling up a ton of revenue and handing over the initiative to a group that's not invested in the company's brand and vision. While each option does offer various benefits, neither scenario delivers an ideal solution; instead, managers and teams have to choose the path of least resistance and inconvenience, which is really no solution at all.
JVT: A New Approach To Solving Traditional L&D Challenges
In the technology-staffing world, staff augmentation is a widely used business solution for filling talent gaps, maternity leaves, and corporate expansions. However, in L&D, staff aug is still a relatively new concept. JVT is changing client's perception of staff augmentation within the Learning and Development practice. Our approach offers a solution that seamlessly resolves the traditional challenges of ramping up L&D initiatives without breaking the bank or building up a huge team that you may need to downsize in the coming years.
With JVT, clients no longer have to rely on a traditional learning firm to outsource work and deliverables. We provide contract-learning professionals who work onsite or remotely, acting as an extension of your current team to fill performance gaps. From small projects like creating work instructions or delivering a class to designing a full-blown learning course, JVT's unique L&D staffing model provides a multitude of several benefits, including:
Hiring Control
Unlike a traditional learning firm that assigns you a person, JVT gives you complete control over the resources you bring onboard. You get to interview several options and pick the best candidate for your team and project as well as set their workload and deliverables.
Subject Matter Expertise
Our established network grants you instant access to experts in that particular topic/modality and industry. Our people require minimal ramp up and come in ready to hit the ground running.
On-Demand Talent
We offer resources on demand, as you need them. Our goal is to provide you several candidates within a 48-hour window, all of whom have the skills and experience needed for project success.
Cost Savings For Optimal Value
JVT professional resources offer the best hourly rates in the industry. Additionally, a hiring contractor means you won't incur benefits and unemployment overhead. Consultants come in, complete their engagement, and move onto their next project to ensure you keep costs to a minimum at all times. What's not to love about that?
About the Contributor
Ryan Ewing is a Technical Learning Manager with 10 years' experience selling and staffing Learning & Development projects across the globe.
---